Matching family t-shirts and even costumes and Disney bounding can be an extremely fun way to show your Disney Side! But it can also be an extremely expensive way.  Learn some DIY hacks and get the look for a fraction of the cost!
Here are five fun and low-cost do-it-yourself solutions to incorporating Disney from head to toe while not shrinking your souvenir fund!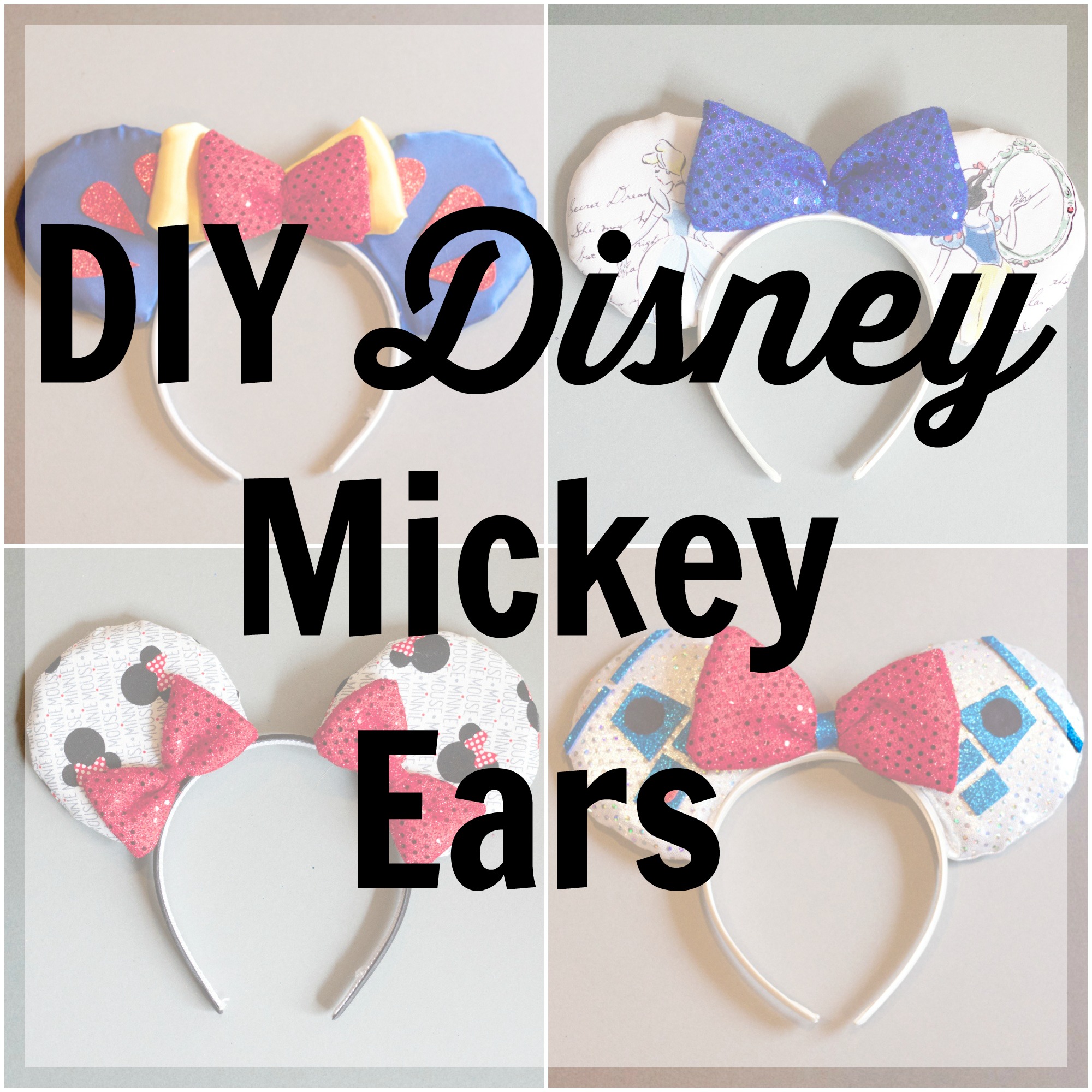 DYI Mickey Ears: Part of the fun in being at Disney World is truly fitting in with a pair of Mickey ears. Gone are the days where there was one standard set of ears. Now you can show your style by wearing your favorite character!  See how: click here!
One-of-a-Kind T-Shirt: There's nothing better than making your own Disney shirt! Here is a great tutorial video to show you how to make your own Disney Side polka dot t-shirt. The best thing is, you can use any Disney icon on your shirt!  See how: click here!
Give Mickey a Hand: Your nails can make their mark on your next Disney trip. You can go subtle or make them all out fabulous! Either way you can't go wrong with rocking your Disney Side with a DIY manicure.  See how: click here!
Budget Disney Bounding: You don't have to spend tons on a new wardrobe in order to capture the essence of the characters. All you need to do is think about their color scheme and you can easily create some great outfits. Take a look at a variety of examples on Pinterest, then head to your closet and see what you can put together from clothes you already have!  See how: click here!
Cute Shoes: There's nothing like making a statement with your footwear. Pinterest has some great boards on how to take a plain pair of canvas shoes and give it some Disney love!  See how: click here!
Another great cost-effective way to customize your Disney look is with a special MagicBand decal from My Fantasy Bands – click here to find out more about this fun way to show your #DisneySide (and don't forget, WDW Discount Club members save 35% on their order!).
If you want to save the MOST money on your next Disney World vacation, join the WDW Discount Club today!